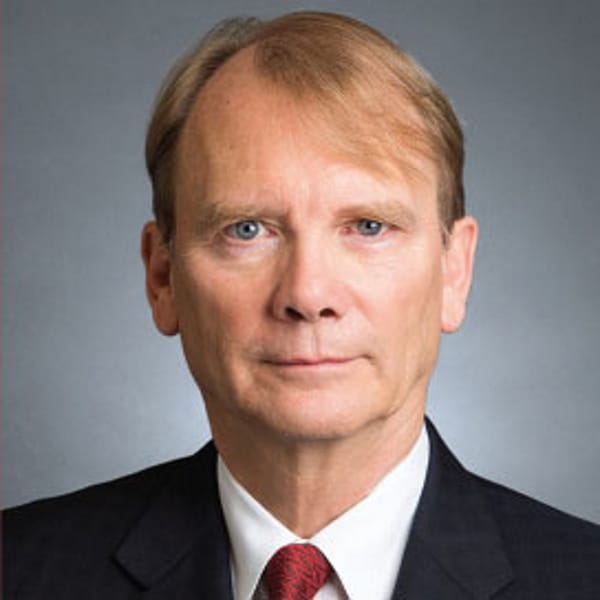 "Dale Pittman is widely regarding as the founder of the consumer protection Bar in Virginia. While working in rural Appalachia during law school, on a project to provide access to primary health care for poor coal mining families, Dale decided that he wanted to be a Legal Aid lawyer back home in Southside Virginia.
After graduating from the University of Richmond School of Law in 1976, he was hired to open the fledgling Petersburg Legal Aid Society, which he did, as its first General Counsel, building a program that gained a national reputation for excellence, and where he took a liking to consumer protection law. After holding that position for twenty years, he opened his own private practice in 1996.
Today, Dale maintains a consumer protection litigation practice based in historic downtown Petersburg. His practice focuses primarily on the representation of consumers in debt collection harassment and abuse cases under the Fair Debt Collection Practices Act. As one of the first consumer protection attorneys in Virginia, his litigation of consumer protection cases has resulted in many published opinions furthering the rights of victims of consumer credit overreaching and abuse.
Dale has lectured on consumer law for the American Bar Association, Virginia CLE, the Virginia State Bar, the Virginia Bar Association, the Virginia Trial Lawyers Association, the National Association of Consumer Advocates, the National Consumer Law Center, the Naval Justice School, the Judge Advocate General's Legal Center & School, local bar associations across Virginia, and others, having given over eighty lectures to lawyers that qualified for continuing legal education credit.
He has contributed to numerous National Consumer Law Center publications. Dale serves on the governing body of the Virginia Trial Lawyers Association, where he Chairs the VTLA's Consumer Law Section. He is a past President of the Petersburg Bar Association. He serves as Virginia's Eleventh Judicial District's elected representative to the Council of the Virginia State Bar. He has served on the faculty of the Virginia State Bar Course on Professionalism, a course on ethics for newly admitted members of the Bar.
He was the 1996 recipient of the Virginia State Bar Legal Aid Award, given annually by the Virginia State Bar to recognize a Legal Aid attorney in Virginia who demonstrates innovation and creativity in advocacy and excellence in service to low-income clients.
On November 9, 2007, Dale received the 2007 Consumer Attorney of the Year Award from the National Association of Consumer Advocates at its Annual Meeting in Washington, D.C.
On October 21, 2010, he received a Virginia Lawyers Weekly "Leader in the Law 2010" award.
On November 4, 2010, he received the Virginia Poverty Law Center's 2010 John Kent Shumate, Jr. Advocate of the Year Award, in recognition of his having made a significant impact in advocating for low-income Virginia residents.
He has been selected to Super Lawyers Virginia. He serves on the Board of Directors of the Legal Services Corporation of Virginia, which provides funding for programs offering civil legal assistance to low-income Virginians.
The Virginia Trial Lawyers Association recognized Dale as only the fifth recipient of its Oliver White Hill Courageous Advocate Award at the VTLA's annual convention in March of 2014, an award periodically presented to an advocate who has demonstrated courage and commitment to the ideals of justice in representing an individual or cause at considerable personal risk.
On October 17, 2017, he received the Dr. David E. Marion Award for Legal Excellence, presented by the Hampden-Sydney College Bar Association.
Dale has been named to the Virginia Lawyers Weekly Hall of Fame for 2019 by Virginia Lawyers Media, being honored for his career accomplishments, contributions to the development of the law in Virginia, contributions to the Bar and to the Commonwealth at Large and efforts to improve the quality of justice in Virginia.
In a 2003 article citing Mr. Pittman as one of its "Unsung Heroes," the Virginia Trial Lawyers Association had this to say:
"Without a lot of fanfare, Dale has developed a reputation as a consumer rights champion. Dale has not used his considerable talents as a trial lawyer to obtain the most lucrative cases. Instead, he has built a career taking on those cases others have refused to take. On almost every consumer law issue or project VTLA undertakes, Dale is at the center of it."
Richard Railey, who has been a close friend of Dale's since boyhood, spoke eloquently of Dale:
"For me to say that Dale Pittman is the only person I have ever known who matriculated at Hampden-Sydney College as a good ole boy raised in rural Southside Virginia, and graduated as a liberal Democrat and a law student motivated to study the law, not to better himself, but to be a poverty lawyer, speaks volumes and tells the whole story. After law school, Dale gave of himself unselfishly with all of his ability as a legal aid lawyer for nearly 20 years, where he served the interests of the poor, the ignorant, the powerless and the heretofore unrepresented with extraordinary ability, stamina and passion. Now, he continues to serve consumers in a national practice using his natural ability and the skills he learned from legal aid, fueled by his passion for people victimized by the powerful. In his field of consumer law, he may be the best lawyer around. Beyond any question, Dale is an unsung hero."
In an opinion awarding attorney's fees and costs to Pittman, one Court, referring to Pittman as "an accomplished public interest attorney," stated that
"Mr. Pittman has represented his client in this case with excellence by thorough fact and legal research, well-written pleadings and the zeal required of an advocate, a conclusion reached as well by other judges in other cases. … (t)he Court is satisfied that but for the few attorneys in central Virginia like Mr. Pittman willing to take cases on behalf of clients such as Mr. Jones, an important public service would go unfulfilled."  Jones v. Robert Vest, 2000 U.S. Dist. LEXIS 19026 (E.D. Va. 2000).
The father of five, three boys and two girls, and the proud grandfather of three beautiful little girls, Dale lives in downtown Petersburg with his wife, Dr. Linda K. Pittman, Professor of Geography and Religion at Richard Bland College of the College of William and Mary.
Dale and Linda continue to appease their addiction to preserving and protecting Petersburg's remarkable treasure of wonderful historic homes. In 2018, they received the Historic Petersburg Foundation's Preservation Award for their extraordinary job in saving what is now a beautifully restored home on High Street. They are now preserving Strawberry Hill, circa 1792, one of the oldest houses in Petersburg, one of America's earliest cities.
Dale restores old houses in his spare time. His day job is still suing debt collectors and other consumer financial services industry predators.
Location
THE LAW OFFICE OF DALE W. PITTMAN, PC
The Eliza Spotswood House
112-A West Tabb Street
Petersburg, Virginia 23803